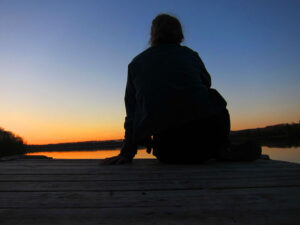 Oct 5, 6, 7, 2010—After the exhaustion of the Minnesota State Fair Alphabet Forest project — twelve days, twelve hours at day,the huge clean up, and storage trips — I was ready for a break. My good friend, author and illustrator Lauren Stringer, rented me her small cabin in the heart of Grand Marais, MN, perched on the edge of Lake Superior, just south of Canada.
I lived near the town library, and across the street from the BEST coffee makers at Java Coffee. Grand Marais is the eastern entrance and supply town to the Boundary Waters Canoe Area. (BWCA) I packed my car with projects that were dusty from inattention, my little red solo canoe, food to cook, and books enough to span three months though I had only six days!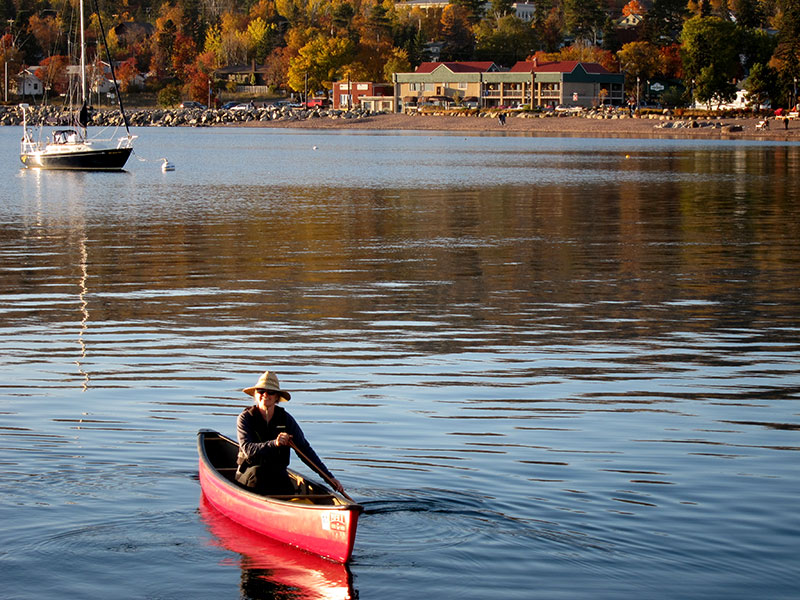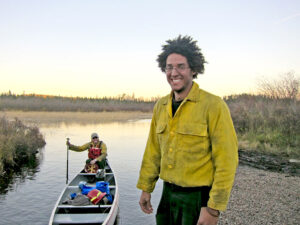 I paddled nearly every one of those days…firstly in the Grand Marais harbor, watching the sun set over town while a dozen tourists snap my picture with-light-house-in-background. One day I paddled the Brule River in the late afternoon, a lazy stream off the Gunflint Trail (and different than the Wisconsin Brule River) in an early fall wind. It was like swimming in a golden bath when the light fell on the dry grass lining the water. I was alone, and deeply quiet. Later, when tying my boat up at the muddy canoe landing I heard a voice. Then another. Then another…The fire patrol arrived, one by one, soot smeared, like a vision from Voyager Time!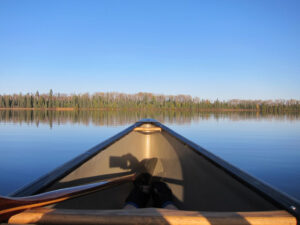 One afternoon found me floating Elbow Lake in the afternoon light. It was so still, so clear, I lay down in the canoe and just let go…suspended between the sky and water, finally finding my way to the world's stillness. From the dock, in dusky light, I watched the lake's clear reflective doorway slowly close into impenetrable darkness.