This Is the Planet Where I Live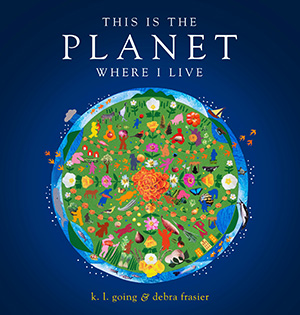 This Is the Planet Where I Live
Beach Lane Books | Simon & Schuster
40 pages
Available in: hardcover, ebook
hc: 978 – 1‑4814 – 6563‑2

This picture book celebrates and honors the interconnectedness of everything here on
Planet Earth.
"The verses themselves are magnificent…" —Kirkus, starred review
Available March 21, 2023!
The planet where we live is full of people, animals, insects, birds, trees, clouds, rain, oceans — and everything is interconnected. With a cumulative text and rich, highly-detailed collages, this book is a joyous ode to our wondrous planet.
Making This Is the Planet Where I Live. (8:30 min.)

… Though the text is a delight, the collage illustrations are the real stars of the show, a mix of Matisse-inspired art and photography. A stunning tribute that will make future conservationists out of all who read it.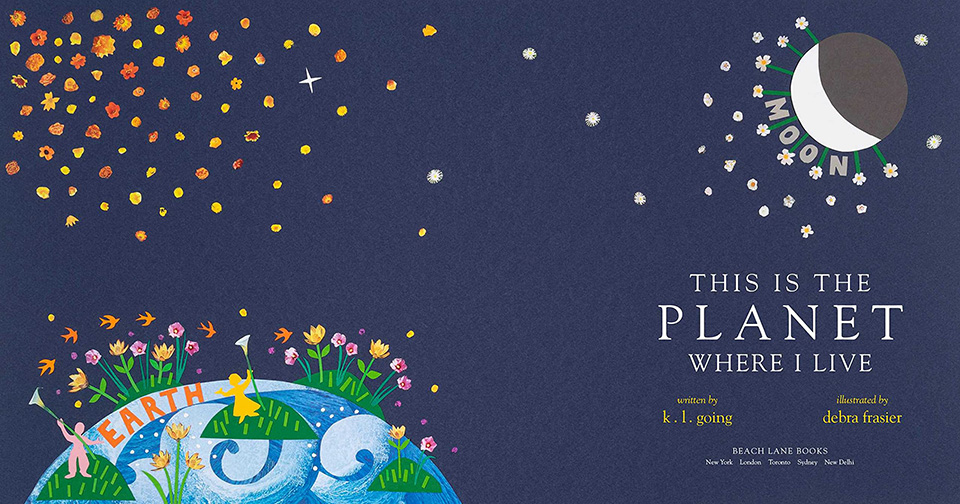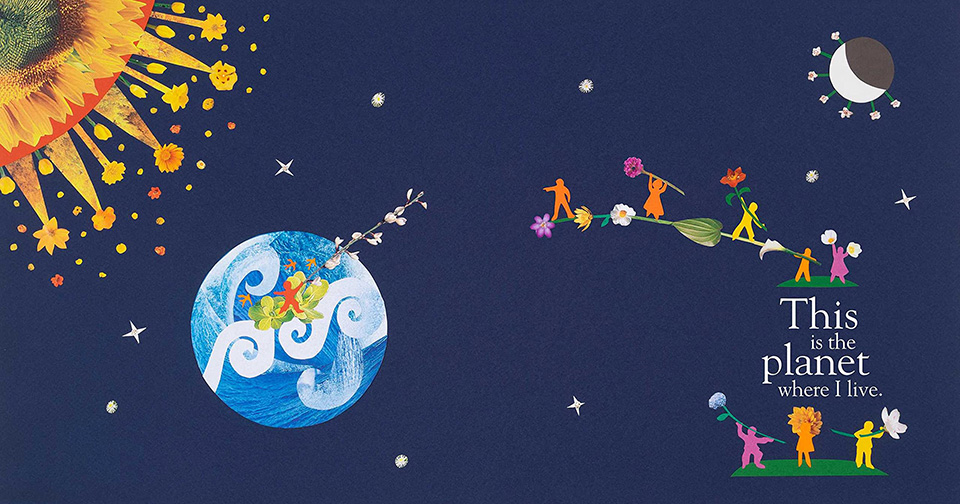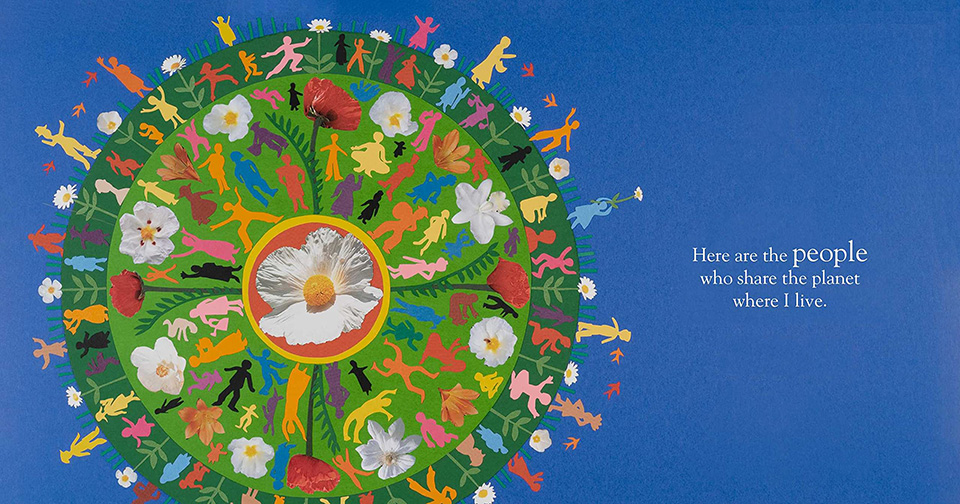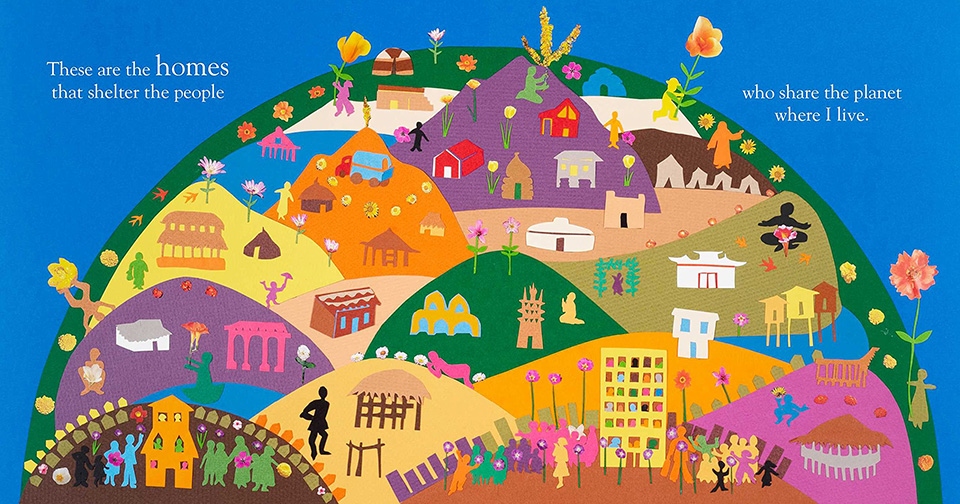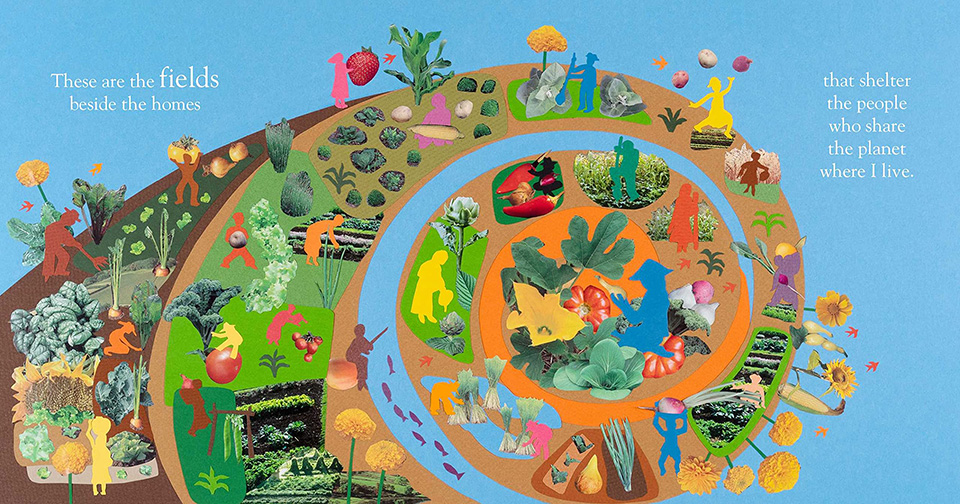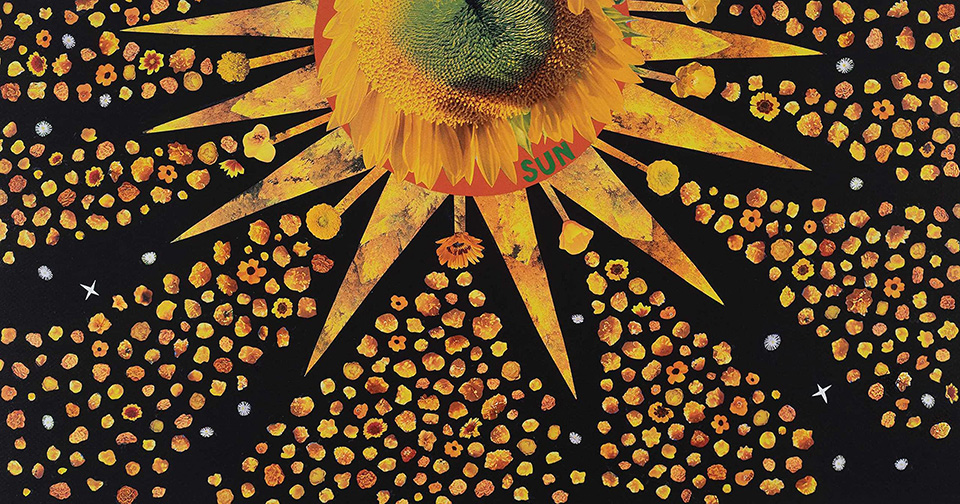 PEEK INSIDE with BONUS OFFER
CLASSROOM MURAL in TWO SIZES
COLORING & WRITING SHEETS
Each PDF sheet below is a line drawing of the original cut paper collage art from This Is the Planet Where I Live. Includes prompts to draw or write.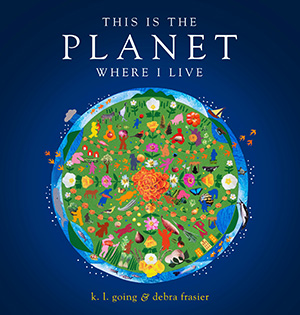 Idea Starters for circle reading
or Earth Day play
Form a Research Team to select online pictures of Earth from space. (Hint: Do a Google search for "Earth seen from space.") These can be projected on a whiteboard or wall for the play′s backdrops.
Form a Script Team to copy out each new line onto note cards. (Note: Lines build / repeat until the page after the WHALE page.) Number cards in order of the book.
Core story: 15 – 17 parts and parts can be multiple actors.
Form a Prop/Costume Team to draw / paint / build / find props to accompany any of the page themes. Flat cardboard and found objects work nicely.
Assign lines to teams or individuals. Themes, characters, and optional characters are listed in the PDF.
Consider an all-cast, unison repeating of the final line of each page, "to share the planet where I live." Adjust final line, "all on the planet where WE live."