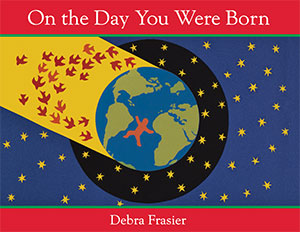 On the Day You Were Born
Harcourt Children's Books
40 pages
Available in: hardcover, paperback
hc: 978 – 0‑5477 – 9045‑9
pb: 978 – 0‑4408 – 3216‑4
board book: 978 – 0‑1520 – 5944‑6 (24 pages)
On the Day You Were Born written and illustrated by Debra Frasier, is considered a modern children's classic. The lyric text welcomes each child to the every day miracles of planet Earth – the Sun, Moon, North Star, wind, rain, tides and the circle of people awaiting each child. With over one million copies in print, this book has been present for the arrival of newborns, birthdays from one to ninety one, as well as school celebrations and church events. Sometimes copies are carried to the hospital where the dedication page is stamped with the footprints of the infant, and signed by the doctors, nurses and visitors.
In simple words and radiant collages, Debra Frasier celebrates the natural miracles of the earth and extends an exuberant welcome to each member of our human family. Accompanied by a detailed glossary explaining such natural phenomena as gravity, tides, and migration, this is an unforgettable book. "A book filled with reverence for the natural order of the world and the place of the individual in it." —School Library Journal
SELECTED AWARDS:
Winner of the Gold Parents' Choice Award
NSTA-CBC Outstanding Science Trade Book for Children
Notable Children's Trade Book in the Field of Social Studies



Burning Sun Slide — On the Day You Were Born
Book Cover Slide — On the Day You Were Born
People Singing Slide — On the Day You Were Born
"Long before I could read, I knew your verses by heart, hearing them in my mind at the turn of each page! They helped me to learn to love words that feel like a song … before I could walk I traveled to faraway places, and discovered the beauty and science of the Earth in your book."
Art Prints from On The Day You Were Born
An Art & Writing Booklet Project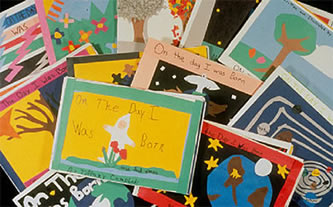 Use this writing and art curriculum as the prompts for creating a booklet commemorating your birth day. Include: time of day, season of birth, animal welcome and more.
Create a book that will become a family treasure!
Watch a video slideshow that explains the "On the Day I Was Born" Art & Writing Project.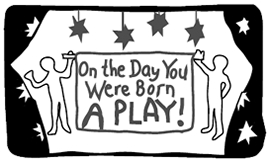 Using simple cardboard cut outs and the 80 lines of text, stage a magical welcome. Include science facts from the glossary, too!
"…and as much as [our son] loved Elmo, computers, and tech stuff, he loved this book more than anything. I read it to him at least twice a day, and always twice before bed…"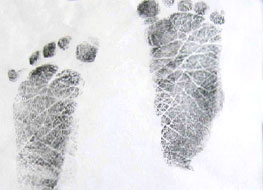 Carry On the Day You Were Born to the hospital. Stamp the newborn's footprints inside. Invite doctors and nurses to sign!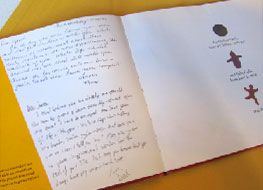 Glue in baby photos, look up the weather, current events and record birth day memories. Encourage additions from the next generation.